allarice ❛ ֊ ❛
| she/her, eighteen | cancer, enfp, |
| --- | --- |
| ⠀⠀⠀⠀⠀ | |
LIKES ! sunset. pastel purple. books. angelcore. sitcoms. comics. dc. marvel. true crime stories. puppies.
DISLIKES ! pumpkins. school. getting old. my comfort characters dying. toxic wanda maximoff stans. thor antis. aaron echolls. stupid questions.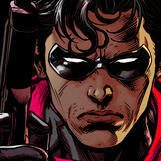 BYF slow replies, typos, use caps literally all the time, i swear A LOT, i talk like we've known each other for a long time & use pet names (don't hesitate to tell me if you are uncomfortable), i love to meet new people so you can text me whenever you want, my account's a safe space for myself and anyone that chooses to follow pls respect that
DNI basic dni criteria, toxic wanda fans, thor antis, hate any of my stans, kat graham, brie larson and/or emily vancamp slander, under 13
harleys in hawaii slowed
slowed aureal ⠀⠀⠀⠀2,897,745 views

11 Oct 2020
marvel
stark, odinson, romanoff, barnes, danvers, van dyne, lang, sif, hela, harkness, grey, dane, psylocke, pryor, storm
dc
wayne, todd, al ghul, constantine, lance, queen, allen, gordon, isley, quin, grayson, zatara, bertinelli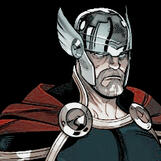 full list
d. winchester, rowena, ruby, lantsov, safin, b. summers, harris, spike, rosenberg, optimus prime, bumblebee, r. mikaelson, kol mikaelson, bennet, salvatore, silas, st.john, v. donovan, parker, gilbert, mars, echolls, julia roberts, bullock, kidman, blanchett, blunt, gomez, larson, graham, holt, ackles, hemsworth, pine, wood, wesley, rudd, hardy, dylan is in the trouble, connor, kara, leon kennedy...